Exhibition Overview
Japan's history is the focus of this exhibition, explored through works depicting historical figures and events by Katsushika Hokusai, his students, and others. The main body of work concerns people and events taught, in Japan, in Japanese history class in high school, presented from the points of view that prevailed in those artists' lifetimes. The exhibition begins with the Age of Myth and continues through the Azuchi-Momoyama period (1568-1600) and then to the Edo period (1603-1867), in which Hokusai lived. These works depicting historic phenomena also include polychrome prints by his students from the Meiji period (1868-1912). Murasaki Shikibu, Takeda Shingen—if you've heard a name with something to do with Japanese history, expect to see that person in these works. As you compare these depictions of historic figures with your images of them today, enjoy the experience of drawing closer to Hokusai's world.
Exhibition Highlights " How Did He Depict Them?"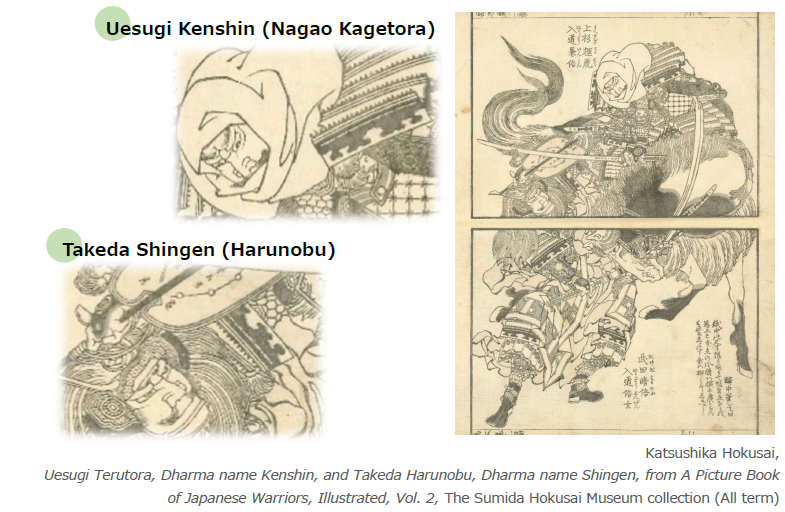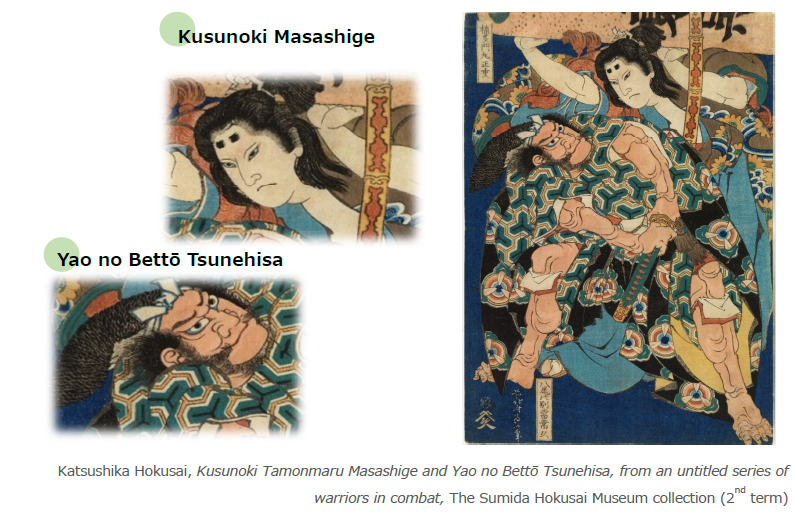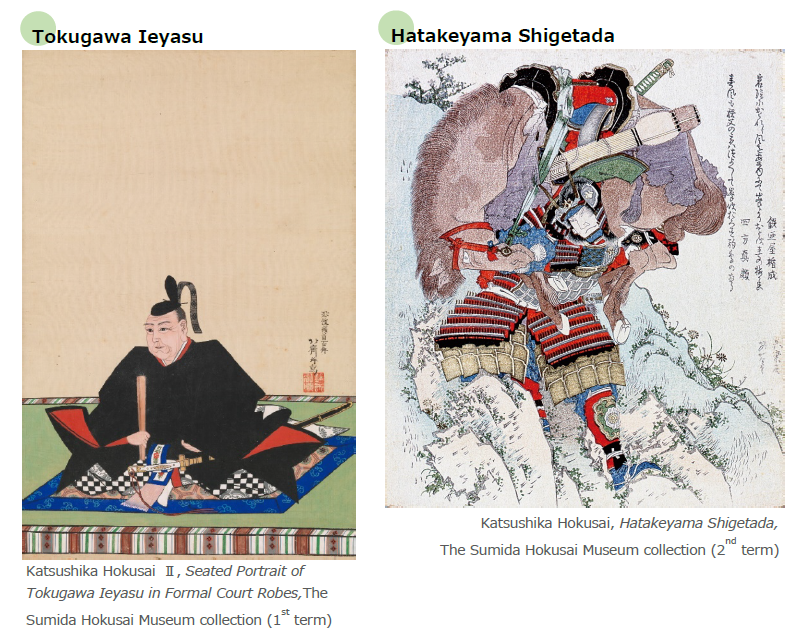 List of Works
Exhibition Composition
The Age of Myth

Kofun and Asuka Periods, Mid 3rd century – c. 645

Nara Period, 710 – 784

Heian Period, 794 – c. 1185

Kamakura Period, Late 12th century – 1333

Muromachi Period, 1336 – 1573

Azuchi-Momoyama Period, 1568 – c. 1600

Edo Period, 1603 – 1867

Meiji Period, 1867 – 1912
Admission Fees

Not available for advance tickets and group discounts.

Junior high, high school, and university students (including technical college, vocational school, and special training college students) will be requested to show student ID.

Adults 65 and over will be requested to show a document verifying age.

Persons with a certificate such as the following plus one accompanying person are admitted at a discount charge: physical disability, intellectual disability, rehabilitation, mentally handicapped health and welfare, atomic bomb victim health notebook, etc. (Please show your certificate at time of admission.)

Use of these tickets is limited to the day on which the exhibition is visited and allows you to see AURORA (the Permanent Exhibition Room) and Exhibition Plus Room, too.
Access
5-minute walk from Toei Oedo Line Ryogoku Station A3 exit.
9-minute walk from JR Sobu Line Ryogoku Station East exit.
5-minute by Sumida Loop Bus from the JR Sobu Line Kinshicho Station North exit. Get off at the
"The Sumida Hokusai Museum (Tsugaruke kamiyasiki ato) Stop".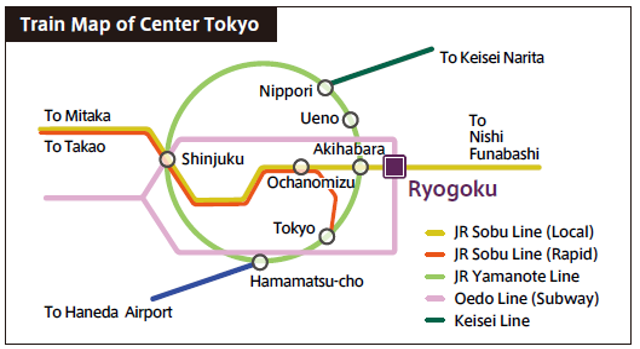 The Sumida Hokusai Museum measures to prevent the spread of Covid-19
Visitor Guidelines: Health and Safety During Your Visit for Keeping us All Safe
    All visitors are required to...
here.​
Please check The Sumida Hokusai Museum's official website for details before visiting.