Exhibition Overview
In the Exhibition Plus room, there is a real-sized high-quality replica of the Hokusai picture scroll, the "Scenery on Both Banks of the Sumida River" with a total length of about 7m. In the feature exhibition "Spears Drawn by Hokusai", we show seven books depicting spears, for example, "Sketches by Hokusai" and also from our museum collection, a real spear used in the Siege of Osaka in 1615. Let your imagination run wild, please enjoy Hokusai's descriptive power by comparing his drawing manual books such as "Sketches by Hokusai" and the real spear in our museum collection which was handed down to the Mizuno family, Shingu domain (today's Shingū city, Wakayama prefecture). We also exhibit full-scale replica drawing manual books, such as "Sketches by Hokusai". Please pick them up and enjoy browsing them.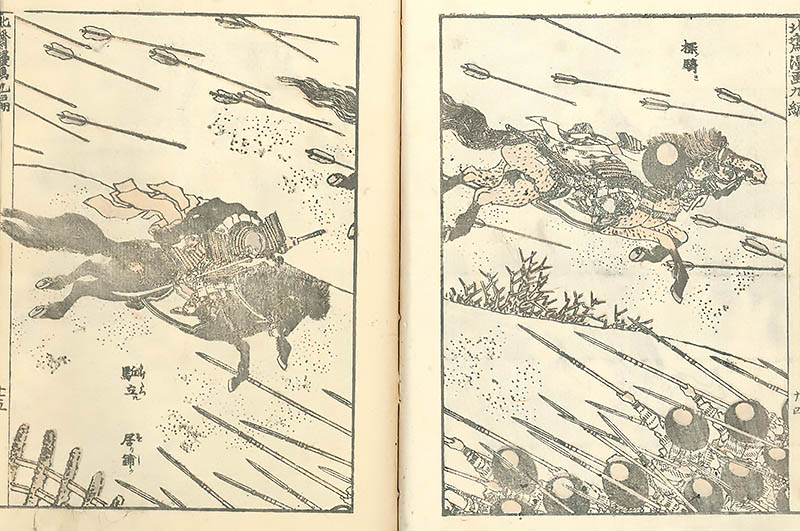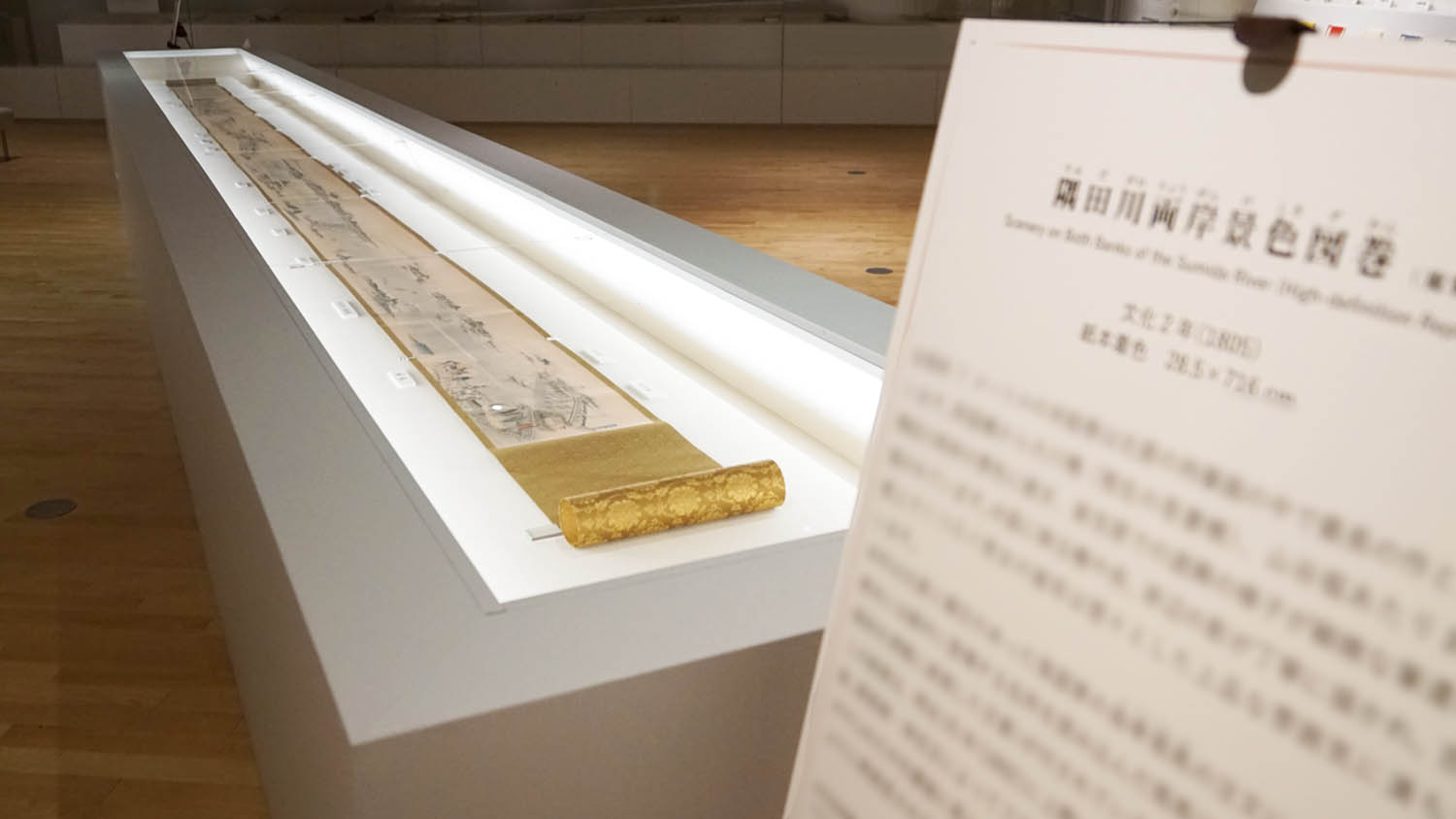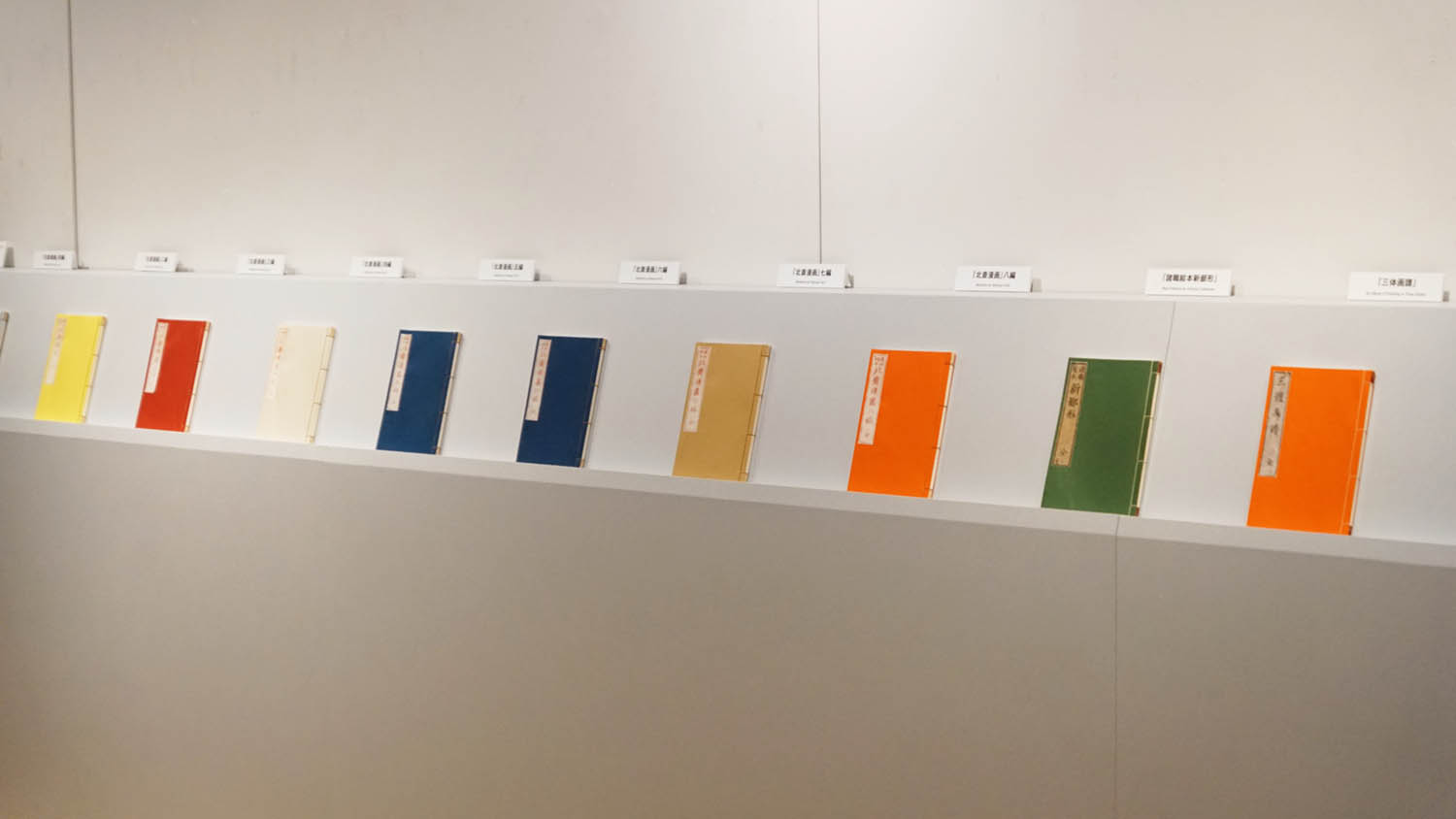 Visitor Guidelines
Health and Safety During Your Visit for Keeping us All Safe
There is a <reading corner> where you can pick up a replica of the picture and read it. Disinfect your fingers with a disinfectant before and after viewing to prevent infection with the new coronavirus.
Admission Fees
| | |
| --- | --- |
| | Individual |
| Adults | 700 |
| H.S./Univ.Student | 600 |
| 65 and over | 600 |
| J.H.S. student | 200 |
| Visitors with disabilities | 200 |
| E.S. student | Free |
Not available for advance tickets and group discounts. *Reservations for groups, school events, etc. are not being accepted for the time being.

Visitors may view the exhibition without reservations; please purchase tickets at the ticket counter on the first floor of the museum on the day of the exhibition.

Junior high, high school, and university students (including technical college, vocational school, and special training college students) will be requested to show student ID.

Adults 65 and over will be requested to show a document verifying age.

Persons with a certificate such as the following plus one accompanying person are admitted at a discount charge: physical disability, intellectual disability, rehabilitation, mentally handicapped health and welfare, atomic bomb victim health notebook, etc. (Please show your certificate at time of admission.)

Use of these tickets is limited to the day on which the exhibition is visited and allows you to see AURORA (Permanent Exhibition Room) and Exhibition Plus Room, too.