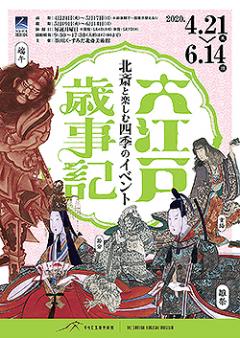 June 30, 2020(Tue.)

- August 30, 2020(Sun.)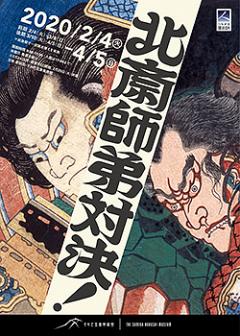 February 4, 2020(Tue.)

- April 5, 2020(Sun.)

We are delighted to present Hokusai—The Teacher-Student Showdown!
Hokusai is a big name, of course, famed as the iconic Edo-period ukiyo-e artist. Less well known, however, is that he had some 200 students and students of students. Iijima Kyoshin (1841-1901), a pioneering ukiyo-e researcher, stated in his Biography of Katsushika Hokusai (Hōsūkaku, 1893), "Old Man Hokusai had many students, but he himself did not like teaching. If someone wanted to be his student, Hokusai would get out model drawings, which he had created and had woodblock printed, and have the student draw one of them. Then he would point out the shortcomings in the drawing. That was all he did as a teacher, but his pupils included many who became acclaimed artists." Hokusai does not seem to have been the type to coach his students in great detail, but he did draw out their abilities and train many masterly artists.
This exhibition presents a selection from the collection to pair works in which Hokusai and his pupils depicted the same theme. Comparing them, we can explore each artist's style and influences on them. Works by Hokusai and his students are categorized by theme into the four sections of the exhibition: the Human Figure, Landscapes, Animals, and Miscellany. In each, visitors can compare works by Hokusai and his students. This exhibition does more than present Hokusai's genius. It encourages us to think about these students, searching for their own painting styles in the presence of that great master, and introduces fascinating works by his students that until now had been in his shadow.